How To Party Vegas Style
10 Rules bringing that Vegas vibe to Dubai
Thanks to its many decades of experience, Vegas has a few things to teach Dubai when it comes to having the best night out ever. And now that Drai's, one of the Vegas's most legendary nightlife venues has set up home in the UAE, we're here to let you in on a few sin city secrets that'll sprinkle a little of that Vegas magic on your next night (or day!) spent at Dubai's hottest beach club and nightclub…
1 Relax. Vegas might appear frenetic, but it's actually a pretty laid back place, so a cool 'live and let party' attitude is expected at all times at Drai's.
2 Dance in the pool. C'mon, where else do you get to splash around to a soundtrack of the hottest hip hop and R&B?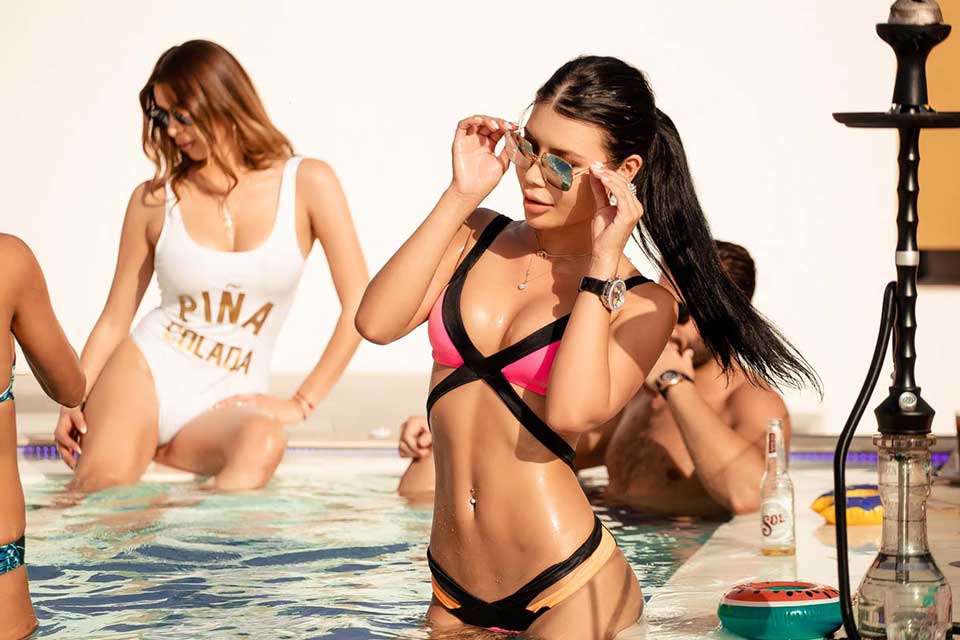 3 Get bottle service. As Katy Perry sings in her hit This Is How We Do: 'Yo, shout out to all you kids buying bottle service, with your rent money.
Respect.' (P.S If you do spend all your rent money, make sure you've got a friend with a spare room).
4 Pace yourself. Just like Vegas, Drai's night club is open throughout the day and night, so don't peak too soon. Oh, and stay hydrated!
5 Get the gang together. There's a reason Vegas is the number one destination for bachelor and bachelorette parties, because the more definitely is the merrier, and Drai's is the perfect place for gathering your crew, whether you're celebrating something big, or simply the fact that it's the weekend.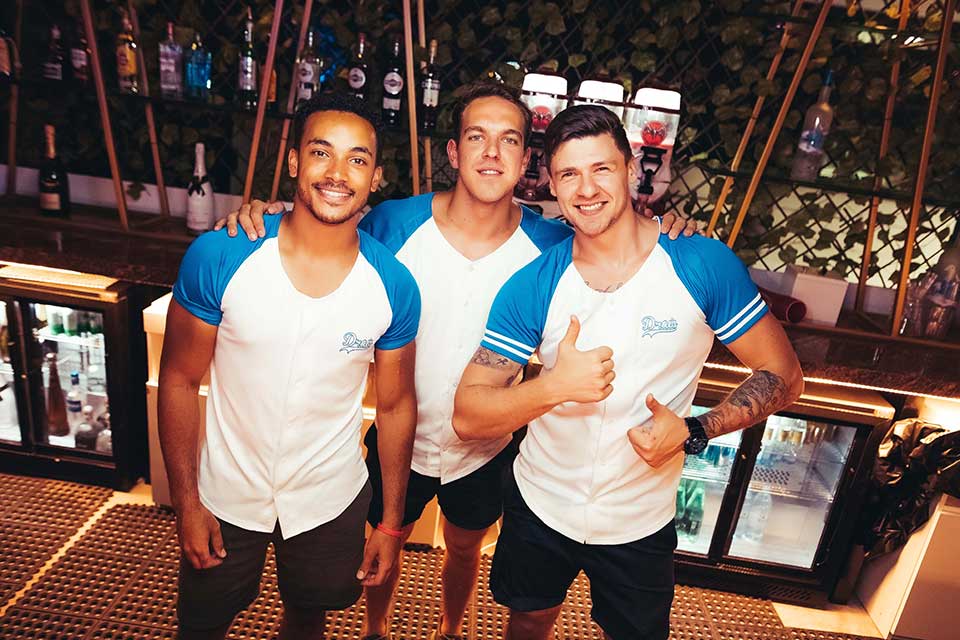 6 Book a cabana. You're no one in Vegas unless you're partying celeb-style in your own private cabana. And did we mention the cabanas at Drai's each have their own Jacuzzi…?
7 Know your club pedigree. Those Vegas club expert at vegas.com named Drai's and Drai's After Hours in the top 10 clubs in Vegas (https://www.vegas.com/traveltips/top-10-las-vegas-clubs/), and you can get yourself some of that, right on your doorstep!
8 Arrive in a limo. The longer the better. Don't they know who you are?
9 Change shoes. Ladies, unless your tootsies are made of titanium, you aren't going to last all day and night in those Loubs. Bring a cute pair of flats to change into to avoid what Vegas insiders call 'Strip foot' ie when you have to kick off your shoes because they're killing you!
10 And finally, you know the old saying 'What happens in Vegas stays in Vegas'? Well, over here we do things a little differently, because what happens in Drai's… we expect to see all over your social media. #draisdxb